Job Details
Category: Rural Cadetship
Location: Waikato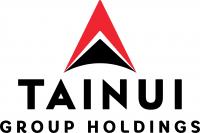 Tainui Group Holdings Ltd

Rural Cadetship
Rural Cadet

Are you an energetic team player looking to kick start your career in the rural sector?

Our Rural Team are looking for an enthusiastic individual to join the team as a Rural Cadet. You don't need to be an experienced farmer, but someone who has a keen desire to begin a career in farming and is willing to do what it takes to succeed. Based in the Central Waikato, you will gain invaluable experience in all aspects of our rural operations.

Under the direction of the Drystock Manager, you will assist initially with fencing and then move into general farm work including animal husbandry and pasture management. Your on-farm work will be complimented by a structured programme of
learning supported by Primary Industry Training Organisation.

To be successful in the role, you will need to:

• Be passionate about farming with a desire to succeed
• Be physically fit and hard-working
• Be punctual, reliable and trustworthy
• Have excellent listening and communication skills
• Have a willingness to learn
• Demonstrate strong initiative and work ethic
• Have a good cultural understanding of Waikato-Tainui practices and protocols
• Hold a current Full NZ driver's license

This cadetship provides a fantastic opportunity for a motivated individual who is keen to accept responsibility to learn farming from the ground up! You'll be working for a dynamic and highly successful company who are the kaitiaki (guardian) that provides economic wealth for Waikato-Tainui.
We have a strong values-based culture with a sustainable focus on people, Maaori culture, environment and commercial outcomes.

If this is what you're looking for, please apply online at https://www.tgh.co.nz/en/careers/ including a cover letter detailing why you would be suitable for the position accompanied with your CV.
Our recruitment process also includes a pre-employment Drug and Alcohol Test and Ministry of Justice Check.

For further enquiries about this role or to request a job description, please contact Kiera Daji on 021 214 4357 or mahi@tgh.co.nz

Applications close at 5pm on Thursday 6th December 2018.


Date Posted: 2018-11-28