Job Details
Category: Farm Manager
Location: Northland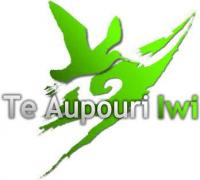 Te Aupouri Iwi

Farm Manager

A Farm Manager is required for Pukekaroro Station, a 1340ha (effective) beef farm in the Far North (Te Kao – 40 minutes north of Kaitaia). This property is part way through a development programme and needs new leadership to take it to the next level.

This person would be expected to implement farming policy, including full stock/pasture management and supervision of three permanent staff, causal staff and contractors.

Position requirements:
• Proven ability to run a high performance farming system
• Experience with intensively managed bull finishing systems highly valuable
• Proven self-motivation and self-management
• Good communication and computer skills
• Experience using FARMAX and Farm IQ an advantage
• Ability to contribute to development of and work to a business plan and financial budgets
• Experience with staff, contract management and team leadership
• Proven farm maintenance capability
• Be receptive to learning new technologies

A large well maintained family home and attractive remuneration package will be provided. The region offers superb lifestyle opportunities.

For a job description and to submit applications, email: rosie@teaupouri.iwi.nz

To apply, email CV and a covering letter by COB, Friday 17 May 2019.
Date Posted: 2019-05-03