Job Details
Category: Agronomy
Location: Nationwide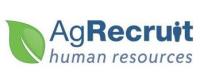 Ag-Recruit

Senior Production Agronomist
Agronomist

Pioneer brand Seeds is the world's leading developer and supplier of advanced
plant genetics and related solutions that improve the productivity, profitability and sustainability of farmers around the world.

Pioneer is represented in New Zealand by Genetic Technologies Limited (GTL) - a Yates family business which holds all the traditional values that have been developed and preserved during the family's 230-year involvement in the seed industry.

The Pioneer Long Look Philosophy as adopted by GTL in New Zealand has four principles, which guide how the Company operates its business.

1. We strive to produce the best products in the market.
2. We deal honestly and fairly with customers, employees and business associates.
3. We vigorously market our products without misrepresentation.
4. We provide helpful management information to assist customers in making optimum profits from our products.

The GTL staff is a very close, united, passionate team. Over the years those who have joined the Company share and embrace the family's values and commitment to supporting and growing the New Zealand maize and associated industries.

The Company is committed to continually developing and upskilling its employees to meet the changing needs of growers and the industry.

GTL is looking for a Senior Production Agronomist to further strengthen its passionate Gisborne-based Seed Production team. In this role you will support and work closely alongside the Field Operations Manager to oversee and deliver the Company's annual seed maize production programme. Senior level agronomy experience and a demonstrable infield crop management track record will be your base competency.

We are keen to speak with people who possess the following core attributes:

• Uncompromising values around work ethic and integrity
• A commitment and passion to always maintain best-practice crop management and seed quality standards
• The desire to expand your own knowledge, experience and abilities as technology and business needs change

To learn more about this exciting career opportunity,
please phone Deb Francis at AgRecruit on +64 21 224 5000.

If you prefer, please send your CV with covering letter via
www.agrecruit.co.nz by Thursday 25 July 2019.


Date Posted: 2019-07-05