Job Details
Category: Technical Sales Representative
Location: North Island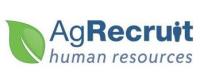 Ag-Recruit

Maize Technical Sales Representative

In New Zealand, HSR Seeds is 100% maize focused. We distribute maize seed to our farmer and contractor clients throughout New Zealand's maize growing regions.

We focus on robust, reliable, low risk varieties that deliver competitive yields in a wide range of environments.

HSR has global breeding and research partners, providing access to unique and highly competitive maize genetics. Varieties are tested in our New Zealand trial sites to ensure delivery of hybrids that significantly contribute to improved animal health and productivity. Our ongoing goal is to introduce new high-quality varieties that can better withstand the challenges thrown at them by our
changing farming conditions. We are strongly supported by the HSR business based in Australia.

We now wish to appoint an experienced Waikato or Bay of Plenty based TSR. We are looking for someone with a long-term commitment to the maize industry, who is keen to build enduring relationships with farmers.

In this role, you will provide advice about the nutritional benefits of including maize in production animal feeding programmes plus give maize agronomy advice to farmers and contractors. Your focus will be within key maize-growing areas in the North Island.

There is a strong focus on growing the HSR customer base in New Zealand, so you will also allocate time to business development activities. You will also lead, develop and manage our on-farm trial programmes, collating trial results for our customers.

We would like to speak with people who have 3+ years' relevant in-field sales experience and a willingness to spend around four nights away from home each month.

This is a senior and self-managing role, which requires you to have high energy levels and the desire to provide robust nutritional solutions which help improve on farm productivity and profitability.

A position description and further information about both HSR and the role is available by request.

To inquire about this position, please phone Deb Francis from
AgRecruit on +64 21 224 5000.

Otherwise, forward your CV with covering letter via
www.agrecruit.co.nz by 25th July 2019.



Date Posted: 2019-07-12