Job Details
Category: Overseer and Farmhands
Location: Australia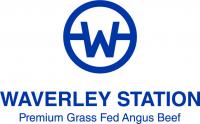 Waverley Station

Overseer and Farmhands - NEW!
KING ISLAND, Tasmania

A full-time Overseer and Farmhand(s) positions are available on a large family owned property at King Island, Tasmania. All applicants must have experience in the cattle industry, be enthusiastic with a great attitude, have good communication skills and be willing to work alone or as part of a team. All positions are available for an immediate start.

Overseer position
The successful applicant will demonstrate:
• Experience with pasture management and animal husbandry
• The ability to work methodically and autonomously
• The ability to adapt to new on-farm technologies
• Effective leadership and people management skills

Farmhand positions
Duties include but not limited to:
• Handling livestock
• Checking and repairing water infrastructure
• Fencing
• General farm duties

An attractive remuneration package will be negotiated based on individuals' skills and
experience.

If you wish to apply for the above positions, please send your CV and cover letter to
waverleyoffice@waverleystation.com

Please stipulate in your application which position you are applying for. All applications
will be dealt with in the strictest confidence.


Date Posted: 2019-09-12