Job Details
Category: Programme and Product Lead
Location: Nationwide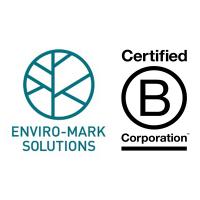 Enviro-Mark Solutions

Programme and Product Lead Primary Sector
Auckland, Wellington or Lincoln

We are looking for an experienced Programme Lead with proven knowledge of the New Zealand primary industry, to lead the development of innovative new environmental management tools.

About the opportunity

Enviro-Mark Solutions is an organisation making a big impact, through our established environmental management programmes carboNZero, CEMARS and Enviro-Mark. This varied and exciting role will be at the forefront of our next stage, completing the development of a bespoke on-farm carbon foot-printing tool designed to assist farmers in understanding, reducing and certifying their carbon footprint.

In this position, you'll take responsibility for designing, developing and delivering our tools and programmes in the primary sector, with a focus on on-farm carbon foot-printing. The first version of the tool is almost complete and you'll be working with our team of software developers to complete development, manage pilot programmes with selected clients to ensure the programme is fit for purpose. This work will be underpinned by your strong relationships with primary sector partners which will give you a thorough understanding of the needs of the industry. Once launched, you'll work with internal and external partners, and clients, to ensure the programme is promoted and delivered on an ongoing basis as well as enhancements scoped and implemented.

To review a job description please copy and paste the following link into your browser: https://expressonline.haineslink.co.nz/pdfs/638665_JobDesc.pdf

For more information contact info@enviro-mark.com

The closing date for the submission of applications is Tuesday, 29 October 2019.




Date Posted: 2019-10-03