Job Details
Category: Farm Manager
Location: Waikato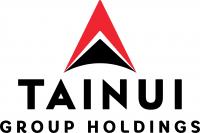 Tainui Group Holdings Ltd

Farm Manager - Whatawhata - NEW!
Whatawhata is a 450 Ha hill country block comprising mainly rolling-to-steep country. It is based in the central Waikato just west of Hamilton. It is a sheep & cattle operation running Coopworth ewes and fattening bulls.

We are seeking to employ an experienced Farm Manager to manage the farming operation at Whatawhata. Reporting to the Drystock Manager, you will work as part of our wider drystock team and help with farming operations and development on our other sheep and beef farms based in the Waikato region.

Whatawhata Block is one of nine farms and two support blocks owned and managed by Tainui Group Holdings Ltd (TGH). We are the kaitiaki (guardian) that provides economic wealth for Waikato-Tainui. We have a strong values-based culture with a sustainable focus on people, Maori culture, environment and commercial outcomes. Our organisation will continue to grow so further career opportunities are likely to be available for those that perform and deliver.

The successful applicant will need to demonstrate

Pasture and farm production management experience;
Stock management experience and have their own dogs;
Alignment with Waikato-Tainui tribal values and a desire to proactively engage with the tribe and local Marae;
Collaborative leadership and coaching skills with the ability and desire to develop yourself and other team members while working effectively and collaboratively within the wider team;
A commitment to health and safety on farm;
Farm planning, budgeting and reporting skills including the ability to use farming software and systems e.g. Farmax;
Class 1 and 2 licences are required and ideally Class 4 (HT).

We are looking for a motivated individual committed to driving excellent results. In return, we offer an outstanding opportunity for the right person to develop their career in rural operations, farm development and leadership. An on-farm 3-bedroom house is provided with this role, along with farm vehicle.
If you've got what we're looking for, then we want to hear from you! Apply online today at
www.tgh.co.nz/en/our-people
. Our recruitment process also includes a pre-employment drug and alcohol test and Ministry of Justice check.
For further enquiries and to request a copy of the position description please contact Kiera Daji on 021 214 4357 or email mahi@tgh.co.nz.
Applications close on Sunday 10 November 2019.
Date Posted: 2019-10-30