Job Details
Category: General Hand
Location: King Country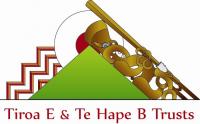 Tiroa E Trust

General Hand - NEW!
(Tiroa Station)

Tiroa Station is a 3,200ha effective property situated near Benneydale, 35 minutes from Te Kuiti and part of the Tiroa Te Hape group of farms covering 7,300ha. The station winters 32,000 stock units made up of a high performing
breeding ewe flock and breeding cow herd.

Due to the retirement of a long standing employee, we have the following position available:

GENERAL HAND

This role will be based around 60% fencing and 40% general work including stock / yard work, tractor work (including feeding out) and general farm maintenance.

The successful applicant will have a good level of fitness and the skills to get on with the job either working alone or alongside the rest of the team. We require you to be an excellent communicator and a strong team player with a sound awareness of H&S requirements for your role but above all else we are seeking someone energetic and keen.

The position comes with competitive remuneration, a great work environment and a recently renovated four bedroom home.

Applicants for this position must have NZ residency or a valid NZ work visa and will be required to have a clear pre-employment drug test.

For further information please contact Wayne Fraser (07) 878 4815, or email your CV to sharon@tiroatehape.maori.nz

Applications close: Friday 25 June 2021, 5pm.


25 June 2021, 5pm
Date Posted: 2021-06-11