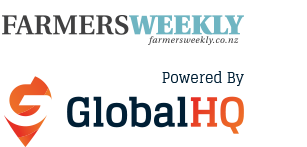 About Us
The team at Farmers Weekly, powered by GlobalHQ is the leading provider of news, advice, and insight in the rural sector, we understand the importance of providing good information to farmers in helping them make good business decisions through print and online.
Farmers Weekly, owned by Dean and Cushla Williamson of GlobalHQ is the trusted source for the farming community covering stories from the diverse sectors and regions that make up New Zealand's agricultural sector.
Our award winning experienced team of writers and editors have a solid history in both agriculture and business delivering timely news to the rural community of interest, which underpins everything we do and how we operate. Read more...
Publications