Job Details
Category: Agricultural Specialist
Location: Wellington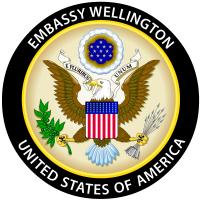 Embassy United States of America

Agricultural Specialist (Wellington)

The U.S. Embassy in Wellington is seeking a full-time Agricultural Specialist.

To be successful in the role you will have a minimum of three years
work experience in at least one of the following: agricultural economics,
agricultural policy, commodity trade and marketing analysis/research,
that includes significant analysis and report writing. A Bachelor's degree
in Agricultural Economics, Food and Agricultural Marketing, Agriculture,
Agribusiness, or International Trade is also required.

Responsibilities include researching and preparing reports and providing
advice on assigned agricultural commodities and trade. The incumbent
implements projects, resolves trade problems, and develops and maintains
professional and social relationships.

You must have experience using the Microsoft Office Suite to create
documents and spreadsheets, update databases and perform statistical data
analysis. We are looking for someone with excellent time management skills
and experience drafting detailed, complex reports on markets and trade
policy.

The starting salary is NZ$98,182 per annum. We also offer some special
benefits e.g. both U.S. and New Zealand holidays – a total of 20 days; and
8.7% employer contribution to employee retirement.

The full job description is available on our website:
https://nz.usembassy.gov/job-opportunities

Please submit your application using our online portal .

For any questions, please email Wellington.HR@state.gov

U.S. Government employees must complete medical and security checks.

The U.S. Government is not able to sponsor a work visa for applicants who
do not already have work authorization for New Zealand.

Applications close Monday, 14 February 2022.


Date Posted: 2022-01-13