Job Details
Category: Fencer General
Location: Rangitikei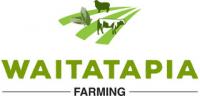 Waitatapia Station Ltd

Fencer General
Located 10 minutes from Bulls is Waitatapia Station, a long-standing family-owned business run by the Dalrymple brothers. It is dynamic and diverse business including lamb and cattle finishing, cash cropping through to forestry production. We are looking for an experienced general fencer with water systems knowledge to join our team due to the retirement of a valued team member after 15 years.

So, what is the role?

This is a full time, permanent position with varied hours throughout the year.

The successful applicant will be involved in all types of fencing repair and construction ranging from permanent 9-wire post and batten fences through to temporary 3-wire steel fences used for subdividing larger paddocks. The role also includes the repair, maintenance, plus installation (as required) of the extensive water system, plus helping with stock and machinery.

What skills do you need to join the team?

Complete day-to-day jobs without direct supervision
Experience in fencing
Mechanically minded
Knowledge of water systems
Current Class 1 driving licence
A willingness to learn and adapt to new challenges
You enjoy working as part of a team
Good attitude to safety, following procedures

How to apply

Apply by email to office@waitatapia.co.nz or text Roger on 027 453 2400

References to be provided.

www.waitatapia.co.nz


Date Posted: 2022-04-29