Job Details
Category: Regional Cattle Manager
Location: South Island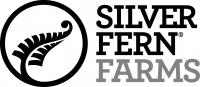 Silver Fern Farms

Regional Cattle Manager
Are you knowledgeable and passionate about growing value to the agriculture industry? We have a great opportunity for a person to join our Silver Fern Farms Livestock team as the Regional Cattle Manager for the Upper South Island region.

The role is responsible for drafting and buying quality livestock (predominately cattle), maintaining, and enhancing high value relationships, and developing new business opportunities relating to livestock procurement for Silver Fern Farms within your region.

The ideal candidates for this role will have the following:

Experience or a sound knowledge of all classes of livestock
Previous experience within livestock procurement or the stock and station industry would be advantageous
Previous experience managing key customer relationships
Strong communication and interpersonal skills
Excellent organisational and time management skills
Technologically literate

If you have the skills and attributes we are looking for and are wanting to grow and develop your career as part of New Zealand's leading marketer and processor of red meat products, please apply online now.
To read more and apply online, visit:
careers.silverfernfarms.com/home
Date Posted: 2022-05-12