Job Details
Category: Operations Manager
Location: Canterbury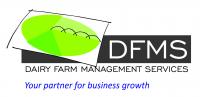 Dairy Farm Mangement Services

Operations Manager
Operations Manager - P&E Ltd

P&E Ltd owns and operates six dairy units (milking approximately 5200 cows),
three support farms, and other support land in Canterbury and the West Coast
regions

This is a new role being established, with the following key objectives:

To manage the collective assets in a productive and sustainable manner
To grow business performance and asset base/quality
To develop and execute a strategy for continued growth and resilience

Key Responsibilities:
Leading company culture and performance
Strategic planning for both individual farms and integrated farm business/group
Business and financial management
Financial management of revenue, expenditure and cash flow
Staff, contractors, and subcontractors' management and recruitment
Farm development activities and planning
Compliance obligations including environmental, people (H&S) and animal welfare
Reporting on activities, lead indicators and business performance as per owners expectations
Asset management and capex planning

The successful applicant will have:
In depth knowledge of farm systems and broad knowledge of the NZ agricultural industry
In depth knowledge of agricultural science and drivers of animal production
Track record of delivering farm performance improvements, and financial results
Ability to think strategically and handle complexity
Understanding of the relevant regulatory landscape, animal welfare, and environmental obligations
Strong business acumen and an understanding of commercial realities
Well-developed people management, leadership, and coaching skills
Ability to build effective relationships with a diverse range of internal and external stakeholders
An Agricultural Science based degree is preferred but not essential

The position, commences on 1st October 2022 (or beforehand) and includes a
highly competitive salary package. This is a rare opportunity for a stimulating an
multifaceted leadership role in the dairy industry.

Applications close 31st August 2022 (unless position filled earlier)

Applicants may apply via the Dairy Farm Management Services Ltd website: www.dfms.co.nz or email Jackie at admin@dfms.co.nz with a CV & cover letter.

Date Posted: 2022-08-03