Job Details
Category: Graduate Journalist
Location: Manawatu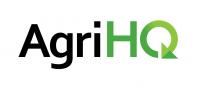 AgriHQ

Graduate Journalist - fixed term 12 months
We're wanting to hire someone who is as passionate as we are about the opportunities for our people and our planet that come from New Zealand farming.

Our aim is to discuss and inform beliefs, principles, and policies to shape the future of New Zealand farming.

Climate change presents an opportunity to reassess our relationship with nature and redesign our food system, with farmers leading the charge. New Zealand is home to brilliant farmers, scientists, and innovators, and already possesses a green reputation on the global stage built on the high quality products we produce. Using the blueprint for stewardship and regeneration provided by
mātauranga, New Zealand can lead the way to a new era of food and fibre; while feeding, clothing, and healing the world in partnership with tangata whenua.

Our Land and Water, Toitū te Whenua, Toiora te Wai, projects are focussed on enhancing the production and productivity of New Zealand's primary sector, while maintaining and improving the quality of the country's land and water for future generations.

AgriHQ with funding from Our Land and Water are looking for a science reporter for 12 months, working full time from Feilding, to join our award-winning editorial team, working closely with the editor and sub editor of Farmers Weekly to write stories and help implement the editorial strategy.Our team will work with you to hone your reporting skills. We have industry-standard equipment for podcasting, video-making and photography and use current software for editing.

AgriHQ invests in great people to create best-in-class products that include flagship newspaper Farmers Weekly, the AgriHQ suite of data and analysis products, Dairy Farmer magazine, the On Farm Story video series, and a range of podcasts, education and information resources, and various social and website destinations.

This is an opportunity to inform the rural community about cutting edge innovation, climate mitigation and adaptation, changes in diets and culture, advances in technology. Tell the stories of how researchers are making a difference in the areas of food equity, food intelligence and food innovation.

A basic understanding/background in agriculture, science and/or farming is desirable, as well as journalism and newsroom experience.

Along with receiving top class on the job training and mentoring, there is a competitive salary plus a relocation fund available. The role is predominantly normal office hours Mon-Fri, although from time to time there will be events outside this to cover.

If you're ready for the responsibility and the challenge, we invite you to register your interest and request a job description and application form now by emailing hr@agrihq.co.nz

Join the team!


Date Posted: 2023-11-01